SOLD! Congrats to M&L
Congrats to M&L on getting their slice of San Francisco in the Portola. This cosmetic fixer was just waiting for them to come along and breathe new life in to it. This home was in the same family since it was built and had an amazing run with that family (sometimes you get to meet the seller and hear about all the fun they had at a property). This large 4 bedroom / 2 bath home sits high up on the hill in the Portola district. When you are high up on a hill the views are bound to be amazing, and this home does not disappoint.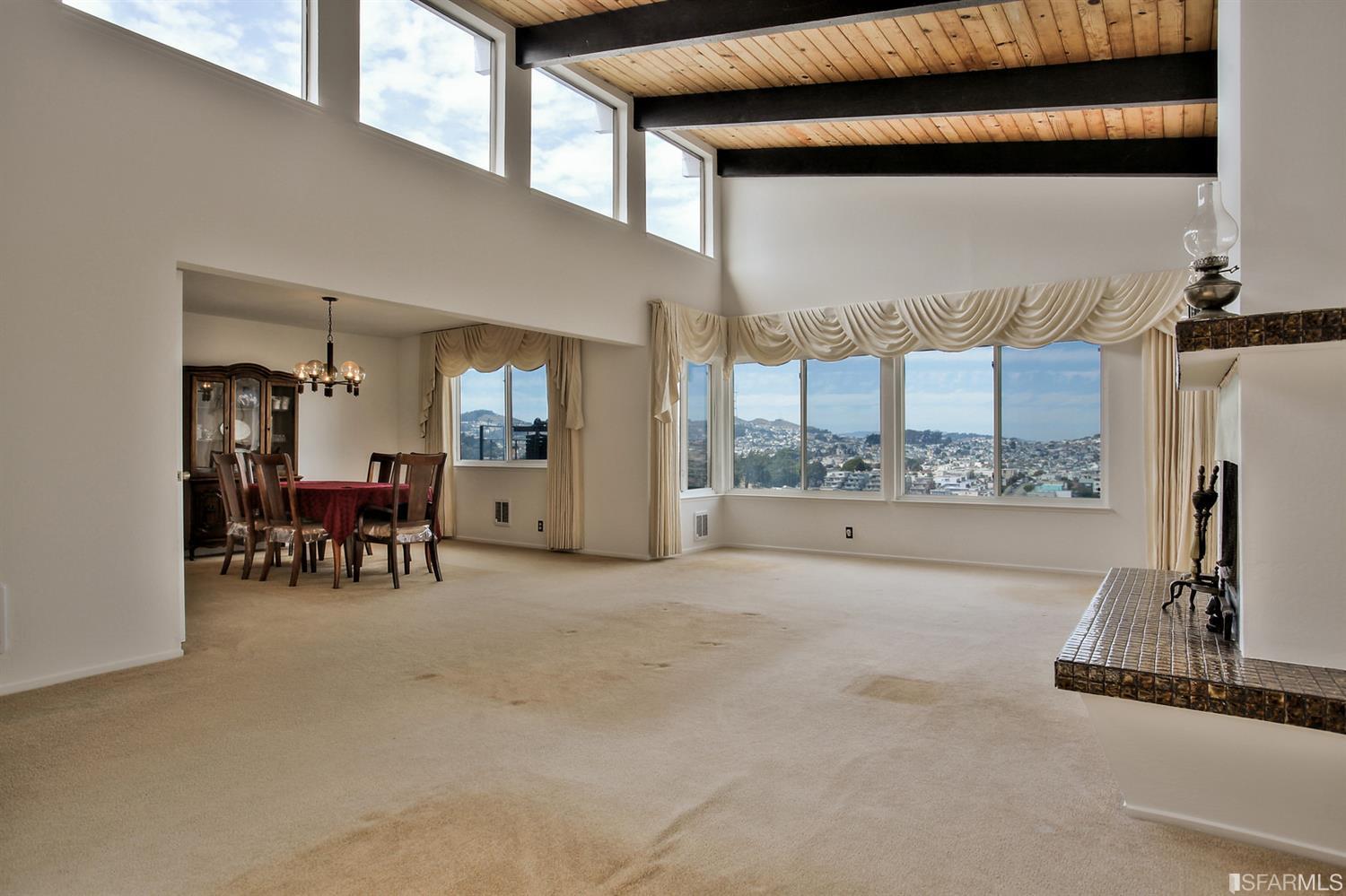 I'm sure you are thinking, where the heck is that neighborhood? "The Portola is one of San Francisco's lesser known neighborhoods. It's situated between Excelsior/McLaren Park and Bayview. Relatively few San Franciscans know about it, let alone visit it. The adventurous who do are rewarded with a cool variety of eateries, markets and bakeries. Established in 1869, it was rural and sparsely populated until just after the 1906 earthquake, when a place away from the tall buildings probably didn't look so bad.
Portola (pronounced PORE-toe-luh) was named after the old Portola School, which in turn was named after the Spanish explorer Gaspar de Portolá (credited by some as the discoverer of San Francisco Bay). Originally settled after the 1906 earthquake by Jewish and Italian immigrants, the area evolved into a community populated by nurserymen and their families who grew much of the city's flower crop there and uphill to the South and West in the Portola Hills extension." Read more about this lively neighborhood at Portola Planet. Or if you feel like digging a little deeper Found SF is always a great resource for me when researching areas of San Francisco.